Do you have questions about ESG and Sustainability? We have answers to the What, Why, Who, and How. Join us for part 1 of a down-to-earth yet substantive, 3-part webinar series about Environmental, Social, and Governance (ESG) and Sustainability. In this series, we will help you parse the ESG jargon; we will be light on PowerPoint, heavy on conversation, and provide simple explanations backed by research data.
​Part one of this series is an introduction to ESG and Sustainability and why it's become a significant focus in the business world. Starting in 2024, the E.U.'s Corporate Sustainability Reporting Directive (CSRD) is set to transform ESG reporting globally. Next year, nearly 50,000 companies will be subject to mandatory sustainability reporting, including non-EU companies with subsidiaries operating within the E.U. or listed on E.U.-regulated markets. While private firms in the United States are not obligated to disclose ESG data, the SEC (U.S. Securities and Exchange Commission) is proposing extensive ESG reporting changes. With these heightened expectations looming, U.S.-based companies are increasingly committing to socially responsible practices to demonstrate compliance as new regulations become increasingly widespread.
​Join us on Tuesday, September 26th, at 1:00 p.m. ET. During this Webinar, Prashant Dubey, Chief Strategy Officer at Agiloft, will speak with Abhijit Sunil, Senior Analyst at Forrester, who will share his insights borne from extensive research on ESG and Sustainability and its relationship to the supply chain and Legal. They will answer questions such as:

​What exactly is ESG – In layperson's terms?

​Why should the contract management community care?

​Who is (and should be) typically involved in ESG and Sustainability efforts?

​How are ESG and Contract Management connected?
​This Webinar will be the first in a series of three. Webinar #2: will be October 19th and cover ESG for EMEA and E.U.'s Corporate Sustainability Reporting Directive (CSRD). Webinar #3: will be at the end of November and focus on ESG for U.S.-based companies and how CLM + A.I. can enable compliance with ESG directives.
​Busy on the day of the Webinar? That's okay! Register, and we will send you the on-demand recording. We will also ensure you receive invites to the second and third parts of the series.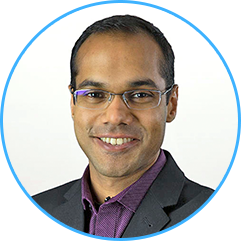 Abhijit Sunil
Senior Analyst
Featured Speaker - Forrester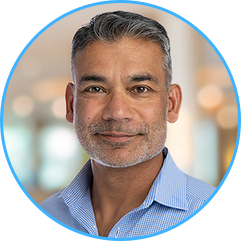 Prashant Dubey
Chief Strategy Officer