Agiloft is honored to be named a Leader in The Forrester Wave™: Contract Lifecycle Management, Q2 2023.
With decades of research and expertise, the Forrester Wave Report takes a highly detailed look at the industry's top vendors, researching, analyzing, and scoring their products on 26 evaluation criteria.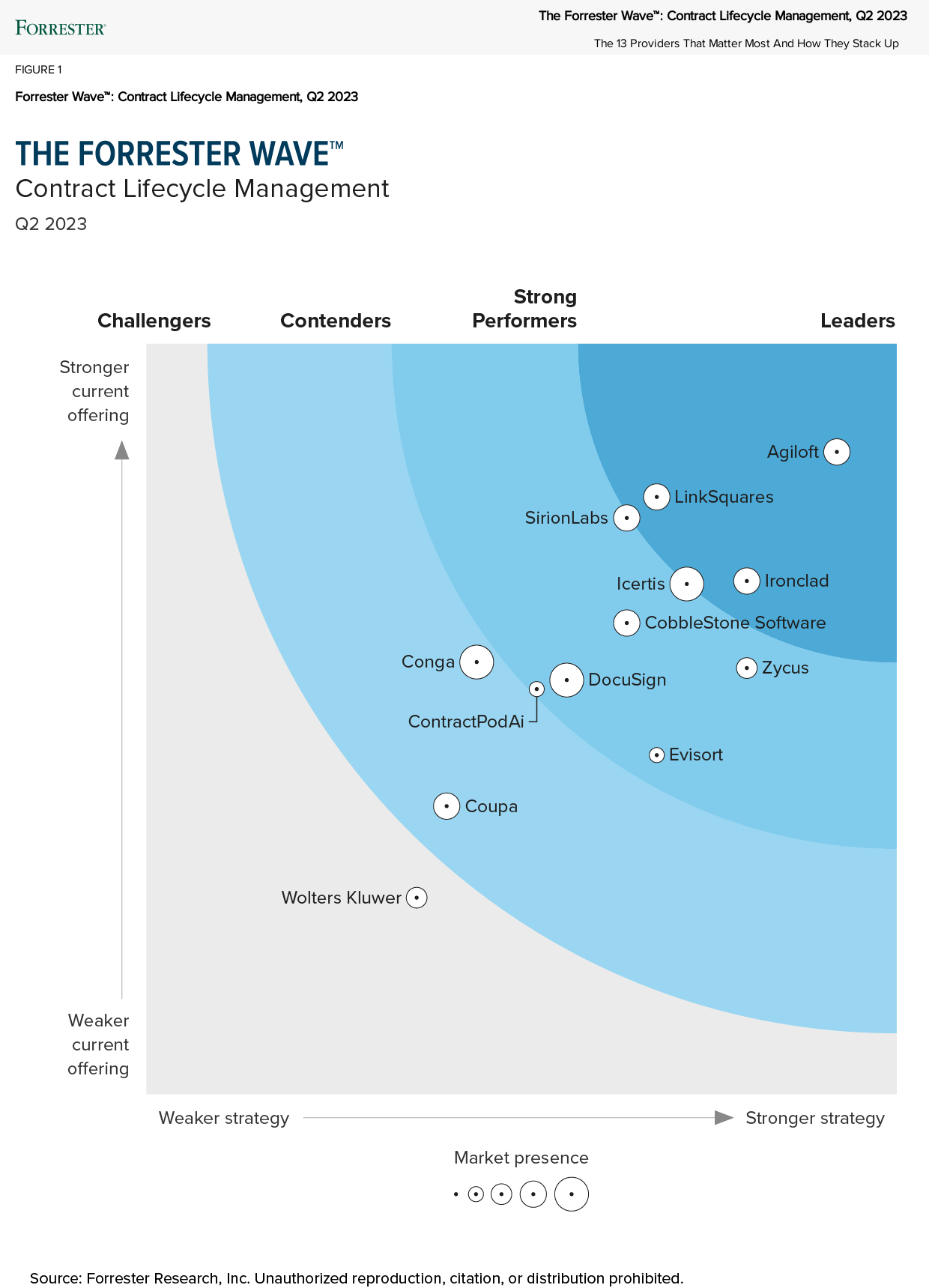 Why is Agiloft a Leader?
Agiloft's contract lifecycle management (CLM) suite earned the top vendor scores for the "Current Offering" as well as "Strategy" categories, which included the highest scores possible in 17 criteria, including contract management, workflow, dashboards/reports/visualizations, user experience, vision, innovation, roadmap, and more.
The Report states: "Companies of moderate to high maturity looking to standardize all contracts on a single platform will benefit most from Agiloft."
We believe Agiloft's no-code flexibility, leading integration capabilities, and customer-focused team is why we were named a Leader in this report.
Complete the form above to get your complimentary copy of the 2023 Forrester Wave Report for CLM.